NORTH AMERICAN COIN GRADING SERVICE


Jerry Babcock - Member #K-3162150
American Numismatic Association

U. S. and Canadian Coins Only

by Jerry's Coin Shop - Licensed rare coin and bullion dealer since 1954

ABOUT US
North American Coin Grading Service
Coin grading has been, and always will be, subjective to the human eye. Only experience throughout
many many years of grading coins can humans be NEARLY precise. It is a well known accepted fact
that most grading services are within 1 grade on their coin grade assignments on slabs. A coin
listed as a MS64, graded by another human being, may be a MS63 or a MS65. I have personally
graded 10's of thousands of coins throughout the years. Was I perfect on grades given coins all
the time? ABSOLUTELY NOT! Is PCGS, NGC, ANACS and others perfect on grades given to coins
submitted to them? ABSOLUTELY NOT! It is all up to the persons human eye at the time of reviewing
the individual coin. Most of the time we get it right ... sometimes we get it wrong.
I originally started NACGS for my companys personal use and in 2008 have opened it to the public.
With my many many years of experience in grading coins I have assembled a group of experienced
numismatists to grade coins for our NACGS coin grading company. We have a total of over 175 years in
grading coins. 3 of us are over 70 years old and have been grading for over 50 years each.
We grade and slab both American and Canadian coins.
Are we good? YES! Are we perfect? ABSOLUTELY NOT!
We use slabs supplied by Coin World on all our slabs.
They are all sonically sealed and have a unique serial numbered seal and are tamper proof.
We have a very unique Hologram Seal that gives you added protection that other services do not offer.
We also use 2 different colored (white and green) PVC free inserts and try to select an insert
that enhances your coin. You can choose either white or green insert if you wish.
SAMPLE

You will notice our unique
NACGS serial number BB05149 on this coin on the inside tag above the
barcode. On the rear of this slab will be a Hologram sticker, that cannot be removed,
with the EXACT same serial number. The slab will be destroyed in trying to switch coins
to defraud people. PLUS, if they reslab it with our internal barcoded sticker, the coin slab
will be MISSING the external Hologram matching serial numbered sticker on the back
of the slab. (See sample Hologram below). This is extra protection for you.
NACGS IS NOW LIVE TO THE PUBLIC!
North American Coin Grading Service
To get your coins certified by NACGS
ENTER HERE
NACGS will certify and slab all of your U. S. or Canadian Coins for
1 flat fee which includes Postage, Packaging and Insurance.
You will trust the hologram seal on NACGS slabs!
SAMPLE SEAL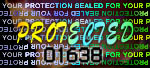 Total NACGS coins certified as of


Start your NACGS portfolio now!
We have customers waiting for your
NACGS rare coins, gold, silver and collectibles!
To visit our buy and sell ads please scroll down
and click on the proper category link!
Have something you want to sell?
We buy all dates, rolls and sets not listed!
Circulated to Brilliant Uncirculated!
We are buyers of all nice original material!
Coin and bullion prices are at a historic high!
REMEMBER: NEVER CLEAN YOUR COINS! THAT LOWERS THE VALUE!
COIN PAGE LINKS BY CATEGORY
Lots of new coins being added every week!
Huge list of NACGS, PCI, NGC, PCGS, ANACS - certified coins
PLUS

main coin page

or, click your favorite category below

state quarter and presidential dollar first day covers
cents
-
nickels
-
dimes
-
state quarters
-
all other quarters
franklin half dollars
-
all other half dollars
silver dollars
-
ike dollars
-
gold coins
-
pre-1955 commemoratives
circulated rolls
-
modern commemoratives and sets
bullion gold and silver
-
currency
-
proof sets
-
mint sets
miscellaneous collectibles
-
canadian coins
-
world coins
gold and silver eagles
-
coin supplies
Have a question? Email us here Click Here
Ship any coins you wish to sell to:
Jerry's P. S., Inc.
P. O. Box 554
Bridgeport, MI 48722-0554
Please ship via U. S. Mail - Registered and Insured!
Checks mailed next business day on small shipments!
If you ship large quantities of different coins please allow an
extra day or two for us to inventory and price your merchandise.
Our History
My name is Jerry and I am the owner of Jerry's Coin Shop. I was born in 1926 and started Coin collecting when
I was 14-15 years old in High School. I saved and saved and bought a 1909-svdb cent from B. Max Mehl in Texas for the
high price of $3.50 in about 1951. WOW! In 1954 I started to buy and sell coins as a beginning dealer. Yes, I have
been at it over 50 years. With the exception of a few years when I was on the road in Big Bands playing trumpet, and 3-4
years when health set me back, I have been at it almost all my life. I always strive to be honest with my customers.
I had a retail coin shop from 1970 to 2000 (30 years) when health made me retire.
My health has come back greatly now and I have re-entered the coin business on my internet store
with gusto. :-)) We monitor prices from ANACS, PCGS, COIN WORLD and the Grey Sheet on a continuous basis.
We try to update our site prices monthly as prices do change up and down on a regular basis. Many coins for sale
are on consignment from various people. Yes! You can consign your coins to us for sale on a commission
basis. We handle all sales and shipping ... you sit back and relax and let us do the work. :-))
Our References and Testimonials
When I had a retail store we were on the FACTS worldwide Teletype network with the call sign A50.
We had buy/sell relationships with ALL the major coin dealers. A few were: Leon Hendrickson of Silvertowne
in Indiana, Kirk Kelly (The Coin Depot), Chattanooga Coins Lewis Revels, Don at Dollartown, Paul Sarosi,
Worldwide Coins in Atlanta, Foreman Enterprises in Pennsylvania, Heritage Coins in Dallas and many
many more too numerous to mention. We trusted them and they trusted Jerry's Coin Shop. We bought and
sold millions of coins back and forth with these and other dealers worldwide. Our name was trusted then
and can be trusted just as well now. You will be satisfied with our services.
Clara C., Indianapolis, Indiana says: "Thought I'd try your company and was very surprised
and satisfied with the quality and grades assigned. A very happy camper here."
Jerome L., Boca Raton, Florida says: "I like your slabs being that they are an almost exact
match to PCGS slabs and fit in my collection of certified coins. More coins are on the way."
Xenobia M., New York, New York says: "I found your grading very stricted but in comparing
it to my other slabs believe you are right on. My 1885 nickel and 1916D dime were both one grade
higher than I thought I'd get. Was disappointed on my 1916 SLQ that you graded "MS64 Cleaned"...
but, took it to a local Coin Show with the grade covered up and 5 out of 6 dealers said they
believe the coin was cleaned at one time. So, I believe you got it right even though I was
disappointed and paid too much for it as "being original" by the seller. I will recommend you
to my collector friends."
Easy to learn method of winning at Casino Blackjack - CLICK HERE
Ever lose your car keys? Want them returned fast - CLICK HERE
Live phone sex and nude porn - CLICK HERE

Copyright 2017 Jerry's P. S., Inc., P. O. Box 554, Bridgeport, MI 48722-0554